Detailed Reporting and Compliance
Accurate data capture is essential to a secure environment, enables contact tracing, and assists with meeting certain regulatory compliances.
EntryLogic securely captures and stores all visitor information within the system for easy retrieval. You have the ability to see details for everyone who visited within specific time frames or you can search by name to see when specific individuals were in the building. Visitor data is also consolidated and can be filtered and viewed at the location-level providing you full visibility and control.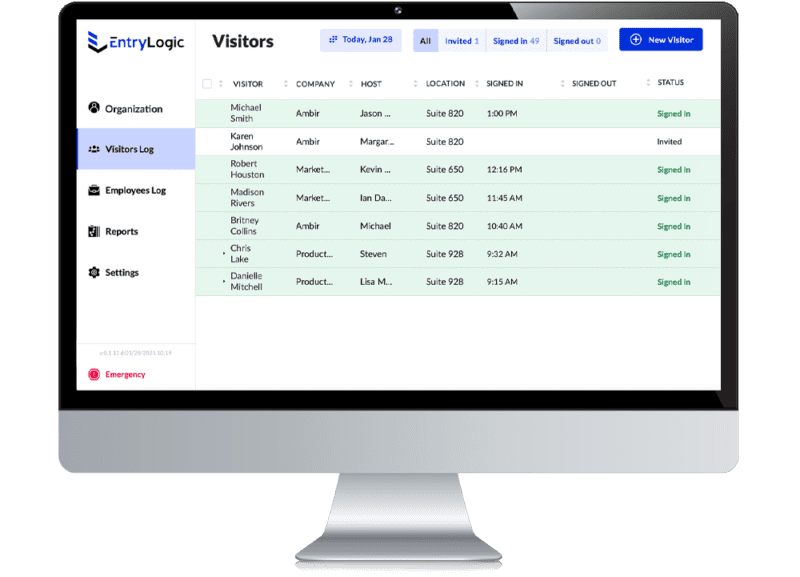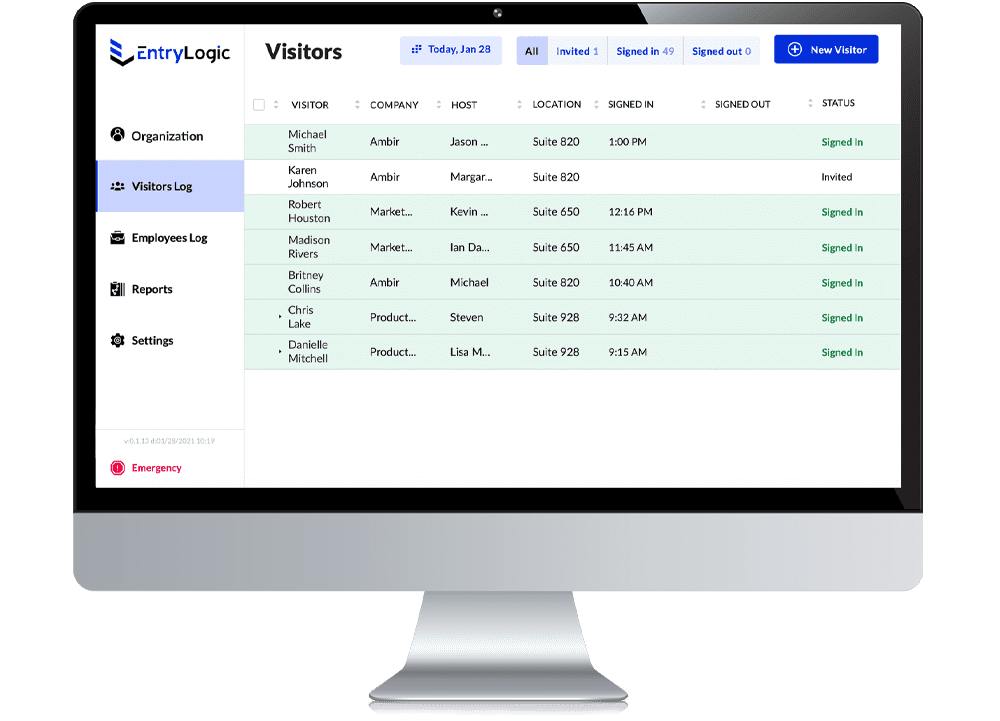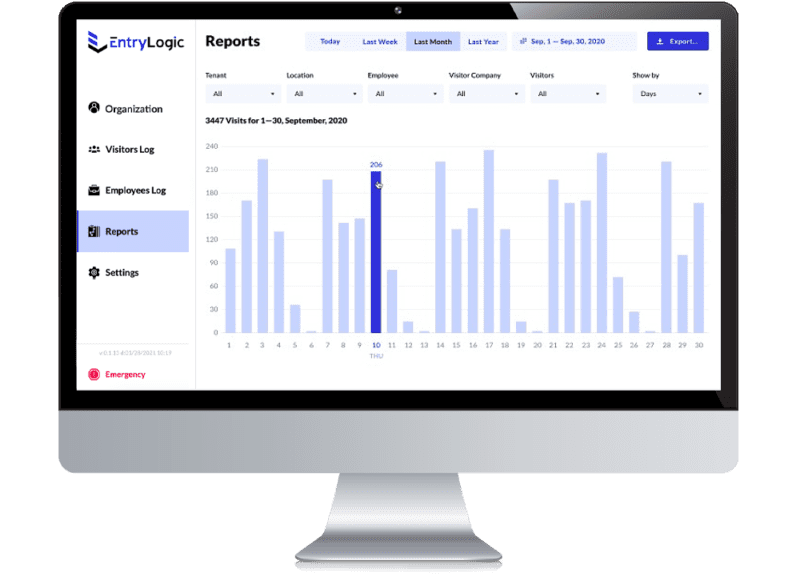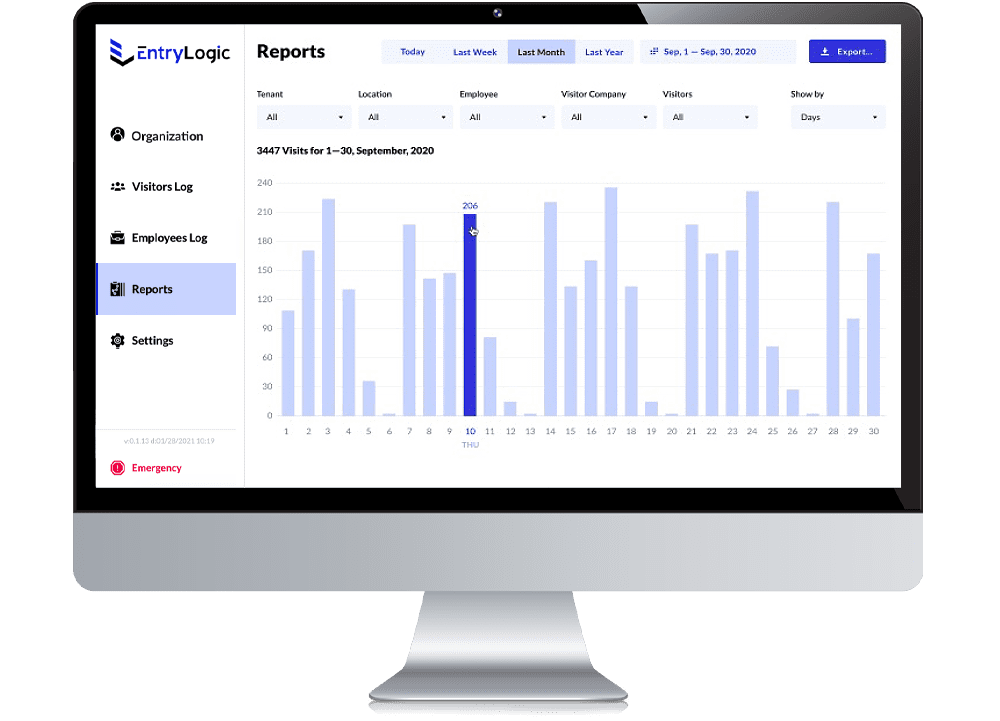 Several major regulations, like PCI and SOC2, require that you collect and retain detailed information from everyone that enters your building. Collecting visitor names, phone numbers and email addresses can be helpful for contact tracing as well as ensuring that unwanted visitors are not allowed entry.


Privacy violations won't be a concern since all data is encrypted and securely stored on Amazon Web Services. The personal information collected during the check-in process is secure and password protected.
Discover a Streamlined Front Desk Experience
Try EntryLogic for FREE today or speak directly with one of our solution experts. The EntryLogic team is always available to discuss your business objectives and work with you on a solution to meet your needs, and provide the best option for your company.