Ensure workplace health and safety. Provide your visitors the safety and convenience of contactless sign in.
One priority for all facilities and organizations is to provide a healthy and safe environment while offering a streamlined and efficient visitor experience. Give your visitors and front desk staff the convenience of a touchless self-check-in and check-out system.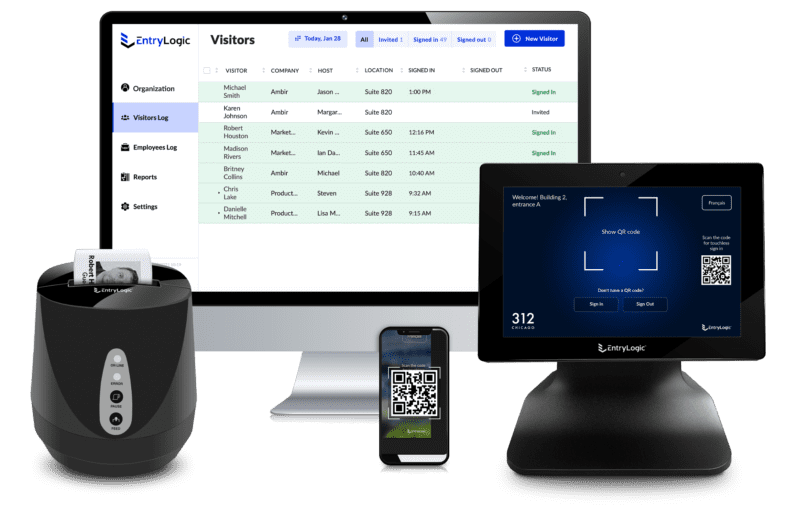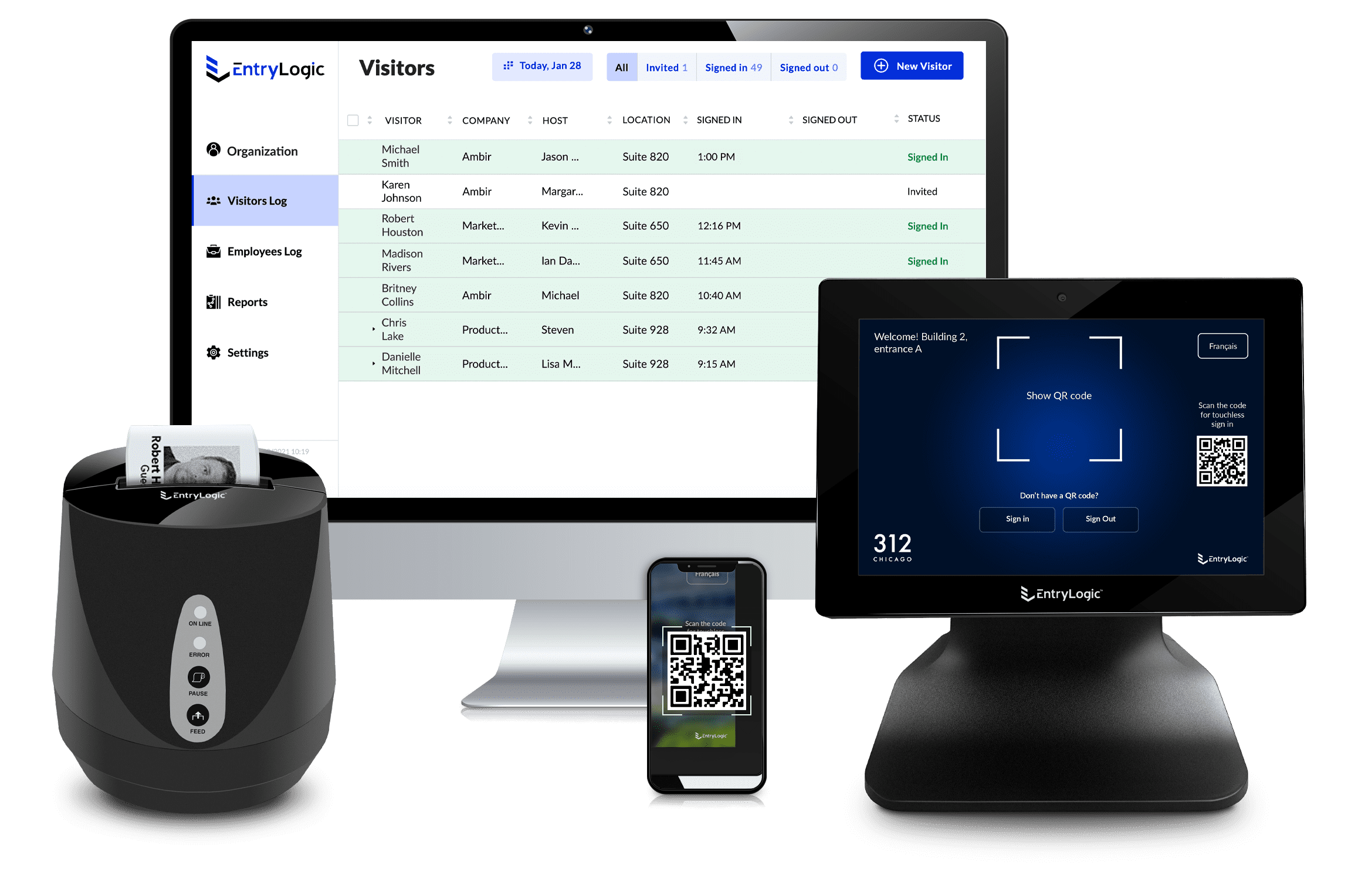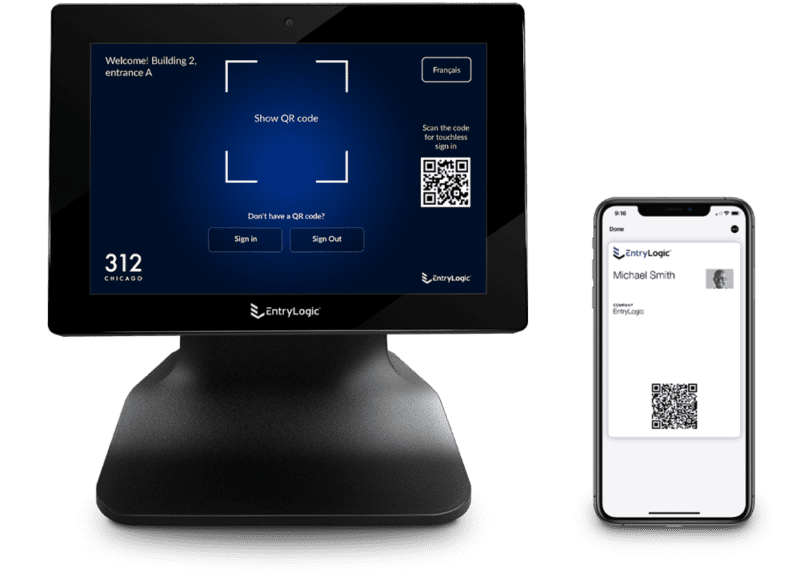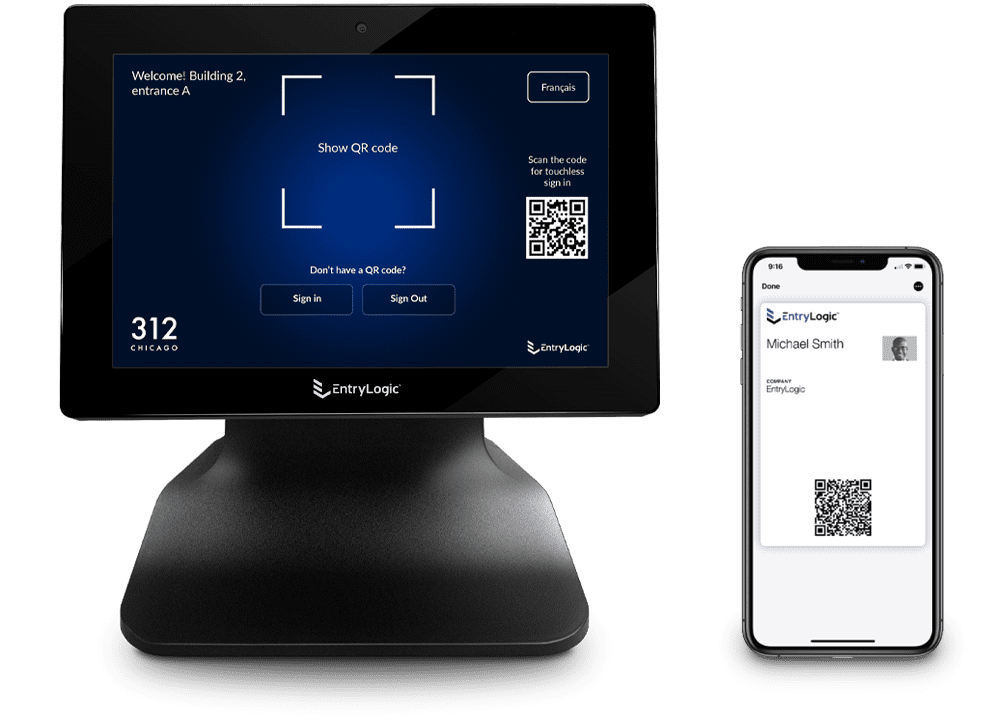 Upon entering the building, visitors will make their way to the tablet-based kiosk to begin their check-in process. Without the need to touch the kiosk, visitors can scan the QR code and complete the sign in process on their smartphone.
Once the visitor's check-in is confirmed, their host is immediately notified via email and/or SMS of their guest's arrival.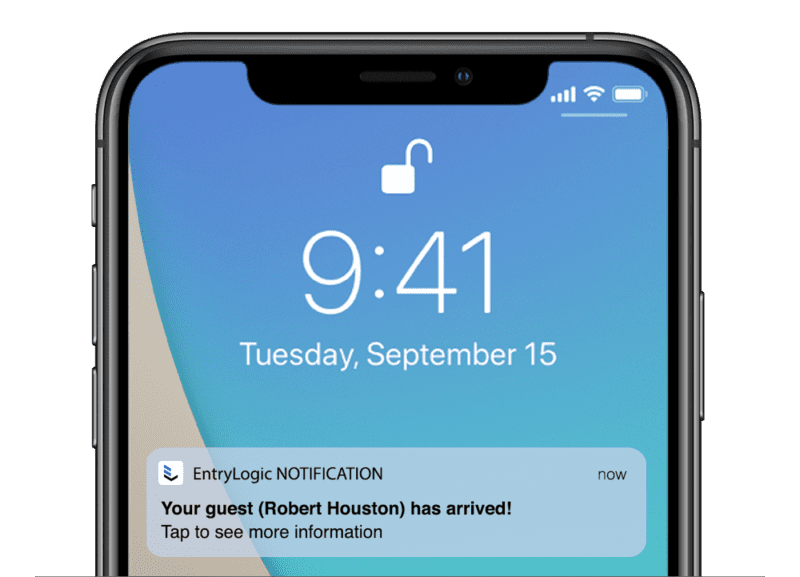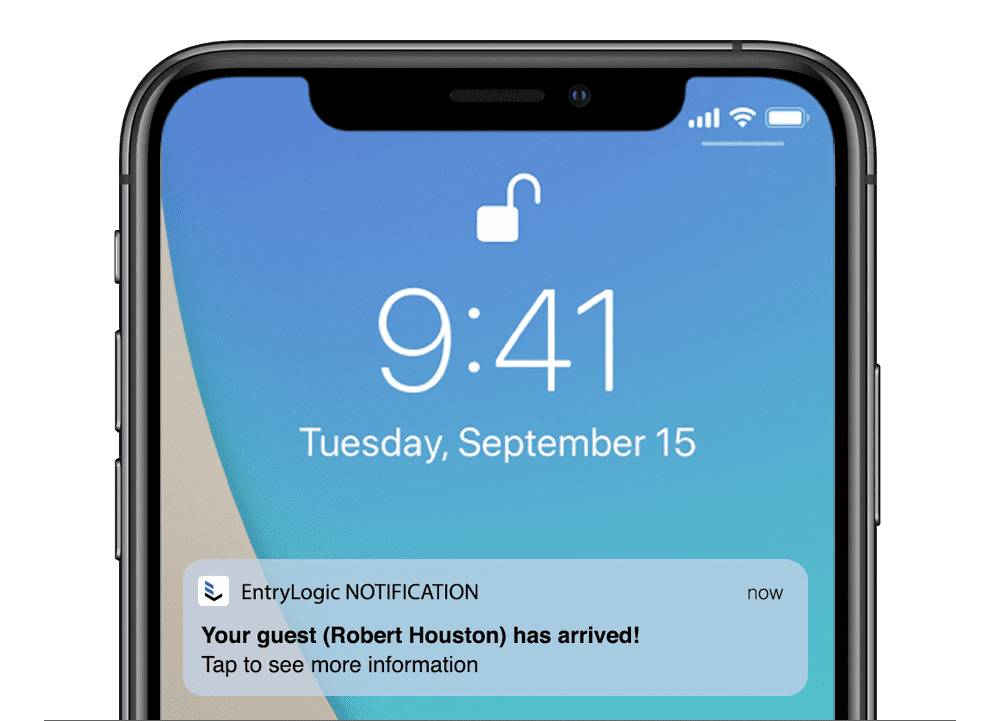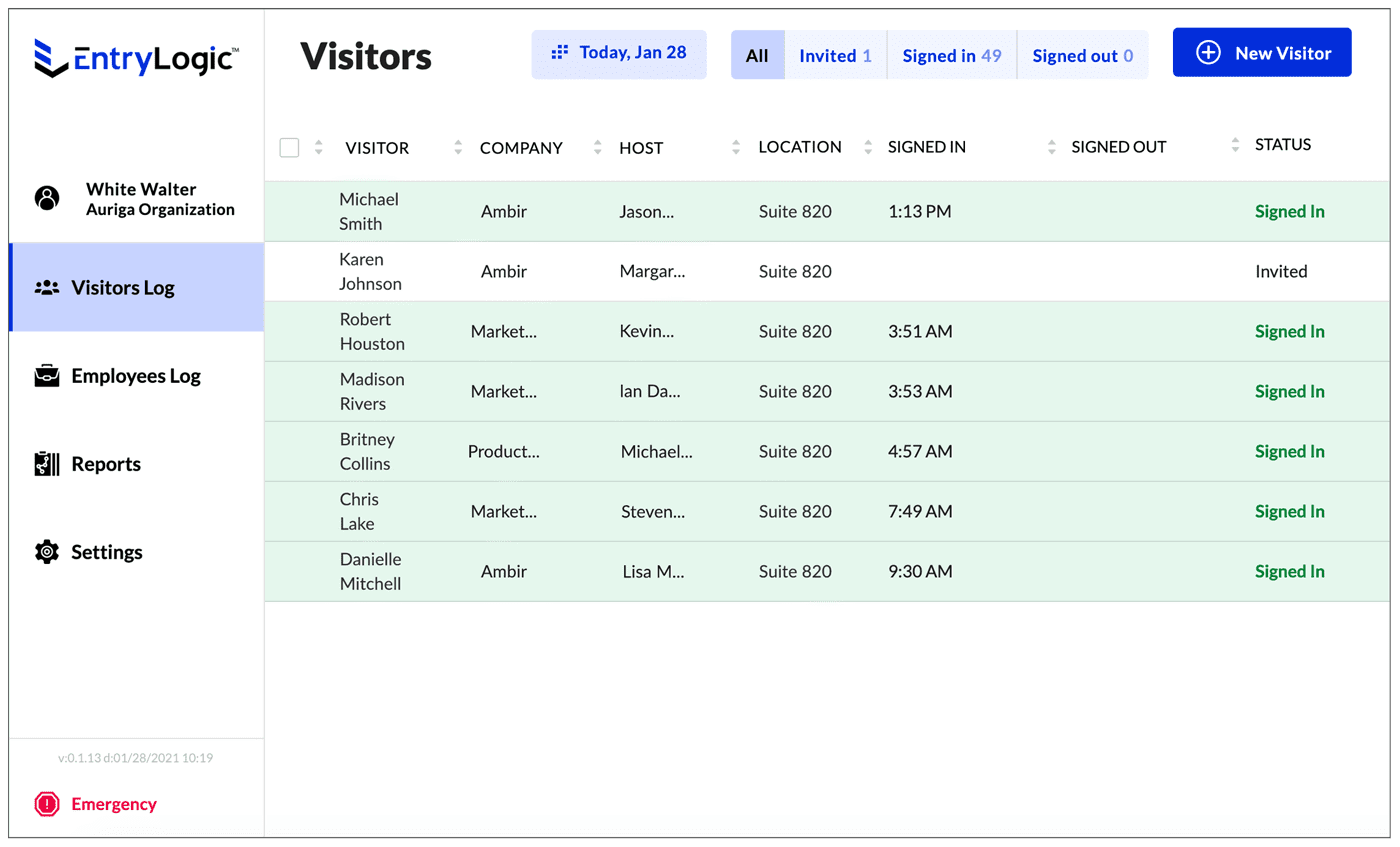 This provides efficient management of all visitors and allows the reception desk staff to maintain up-to-date digital records of all visitors entering, currently in, or exiting the building.


Visitors are able to use the same QR code they are provided upon check-in to also scan the code upon their departure. This safe and efficient system offers touchless interactions with all visitors and a streamlined check-in and check-out process.
Discover a Streamlined Front Desk Experience
Try EntryLogic for FREE today or speak directly with one of our solution experts. The EntryLogic team is always available to discuss your business objectives and work with you on a solution to meet your needs, and provide the best option for your company.