At EntryLogic we're here to help you seamlessly handle everything that comes into your front door while increasing workplace security and providing your guests with a streamlined visitor experience.
EntryLogic can significantly improve workplace security by pre-registering visitors. Hosts can enter all of the specific details and an invitation will be emailed to the intended guest. Invitations will contain all of the relevant details for their visit along with a QR code to scan on the kiosk once they arrive. Pre-registering visitors improves facility security and greatly streamlines the sign in process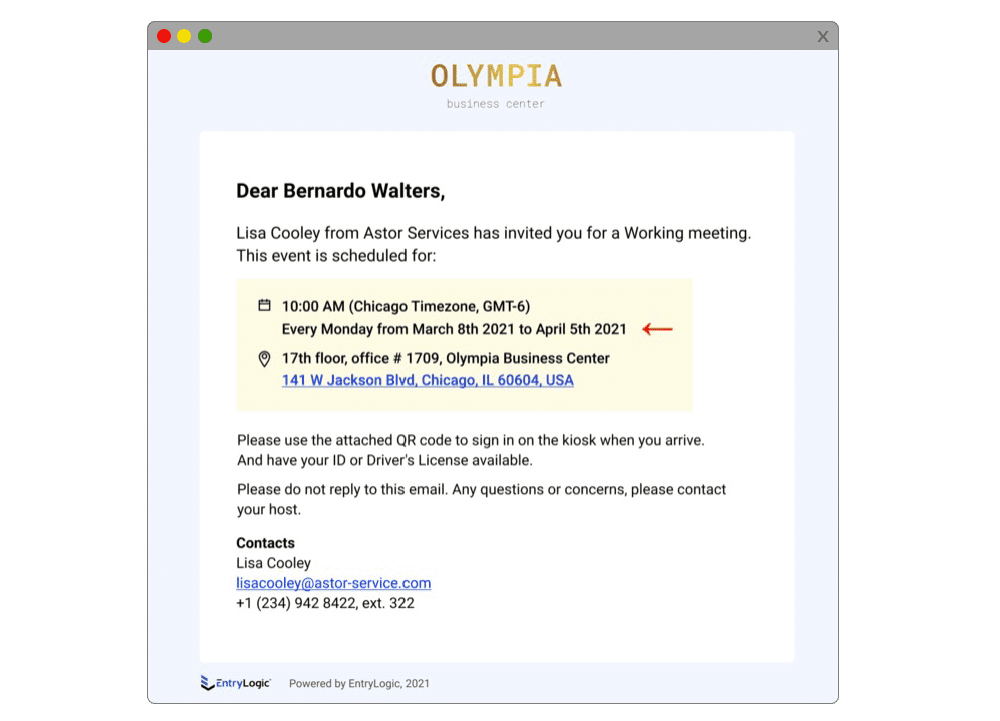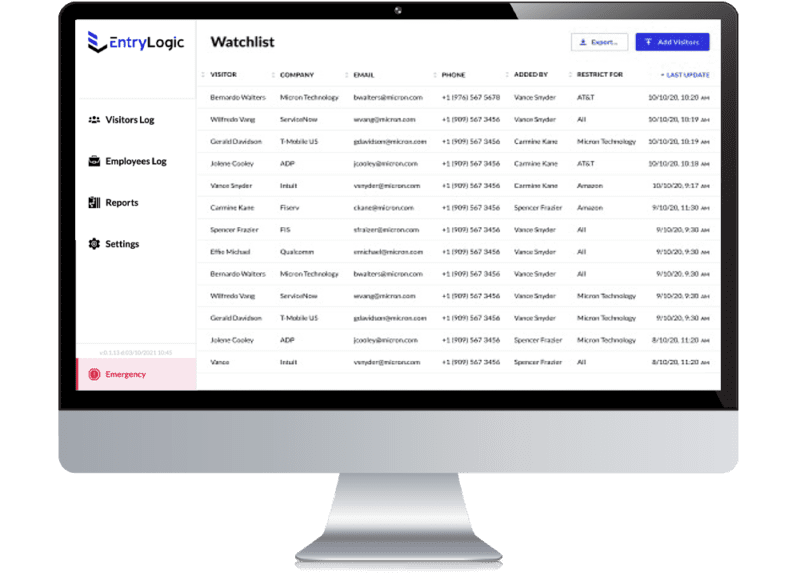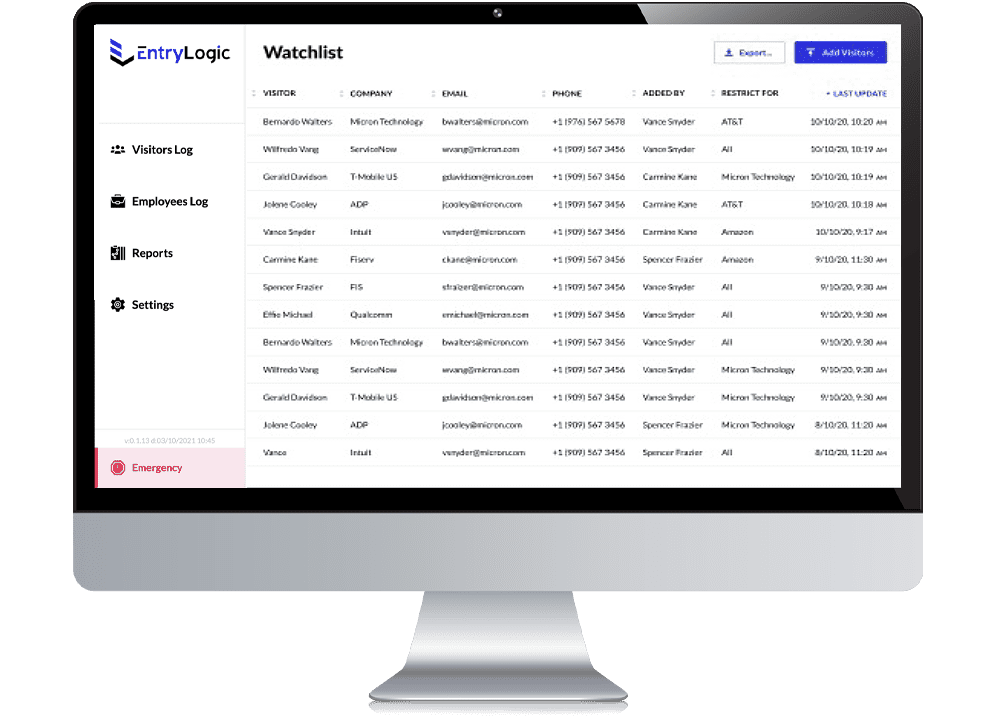 Visitors are also screened against a company-provided Watchlist. Automatic push notifications notify your reception staff if a visitor from this list attempts to sign in. This is a preventative measure to reduce the risk of permitting unwanted visitors access to your facility.
Improve security and increase visibility with self-adhesive ID badges. EntryLogic supports badge printing from both kiosk as well as the admin dashboard during assisted sign in. Visitor photos are displayed prominently on the badge providing quick identification.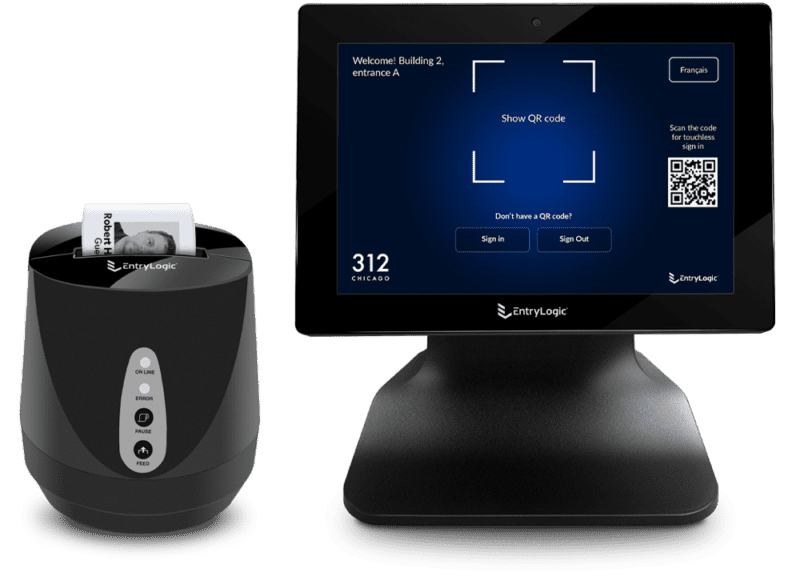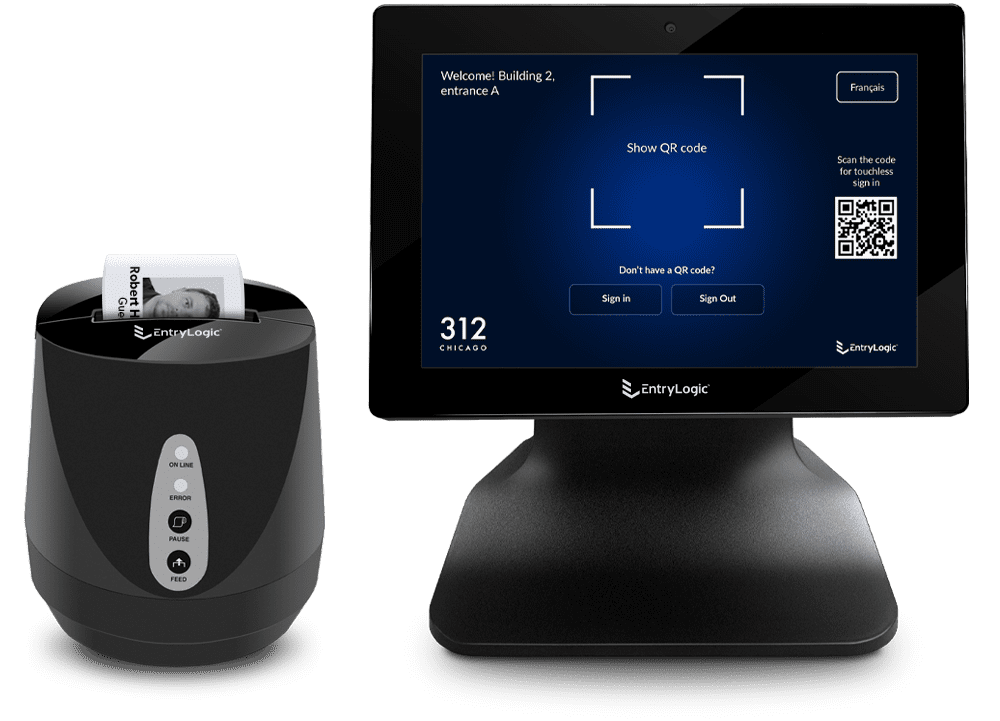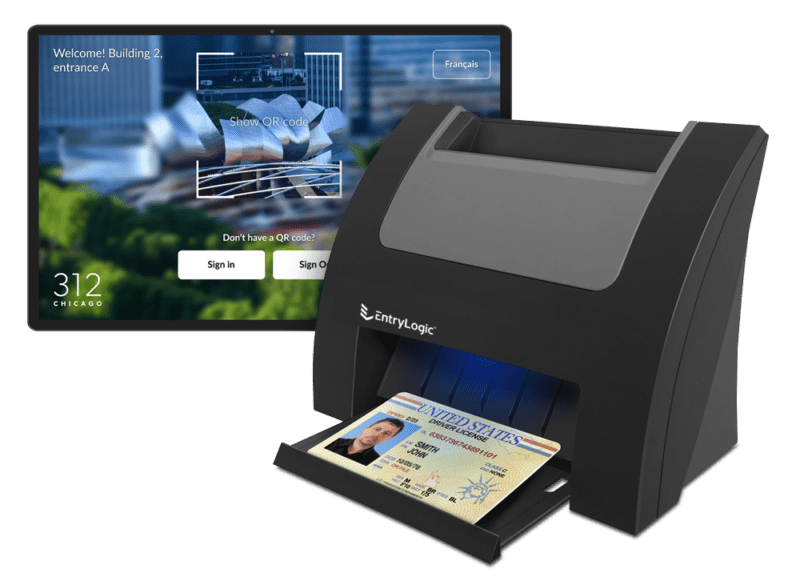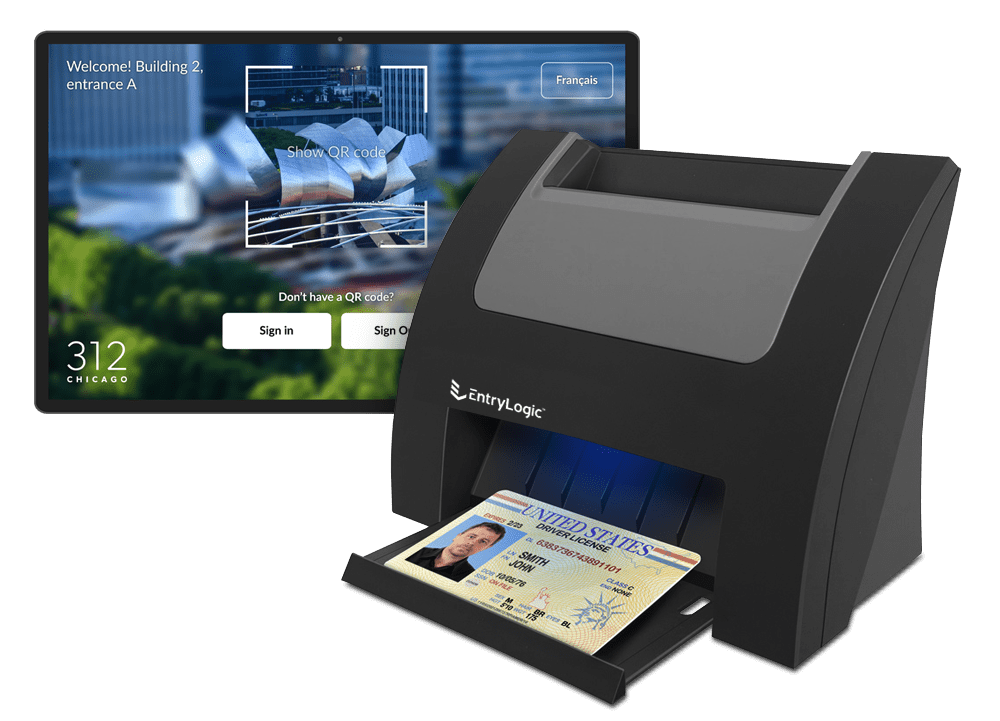 To take security a step further, EntryLogic's available ID card scanner can capture accurate visitor data from Drivers Licenses. By enabling ID scanning, organization could require visitors to present government-issues ID's providing a higher-level of security.


Ensure better control and eliminate unauthorized access by identifying individuals by the purpose of their visit. Print QR codes directly onto badges to ensure a seamless check-out process while keeping your visitor log up to date.
Discover a Streamlined Front Desk Experience
Try EntryLogic for FREE today or speak directly with one of our solution experts. The EntryLogic team is always available to discuss your business objectives and work with you on a solution to meet your needs, and provide the best option for your company.