Streamlined Visitor Management
The front desk experience is the perfect opportunity to create a strong first impression of your company.
Flexible, Secure and Efficient Sign-in/Sign-out
Reduce wait times and improve lobby efficiency with an intuitive and fast self-check-in process. Make a good impression by personalizing your kiosks by integrating your brand and customized welcome message. Returning visitors are instantly recognized, greatly streamlining their sign-in. EntryLogic can be configured for multiple entrances and locations within a single dashboard.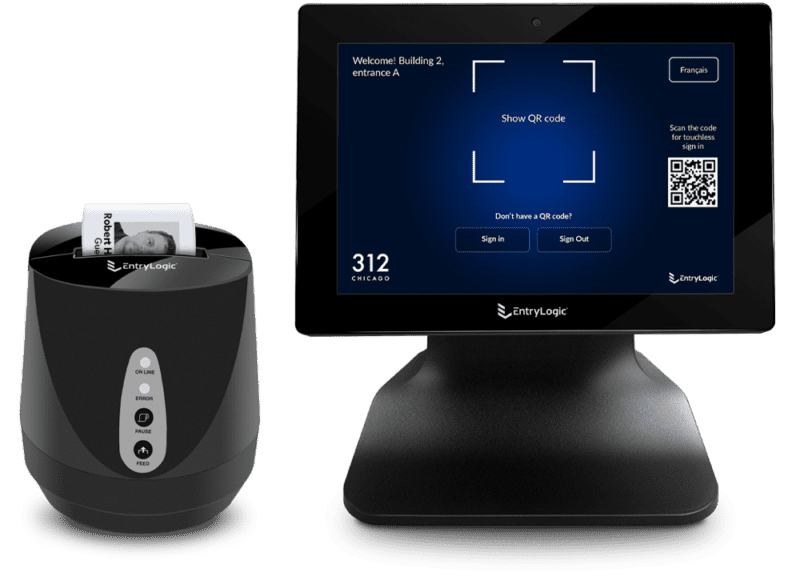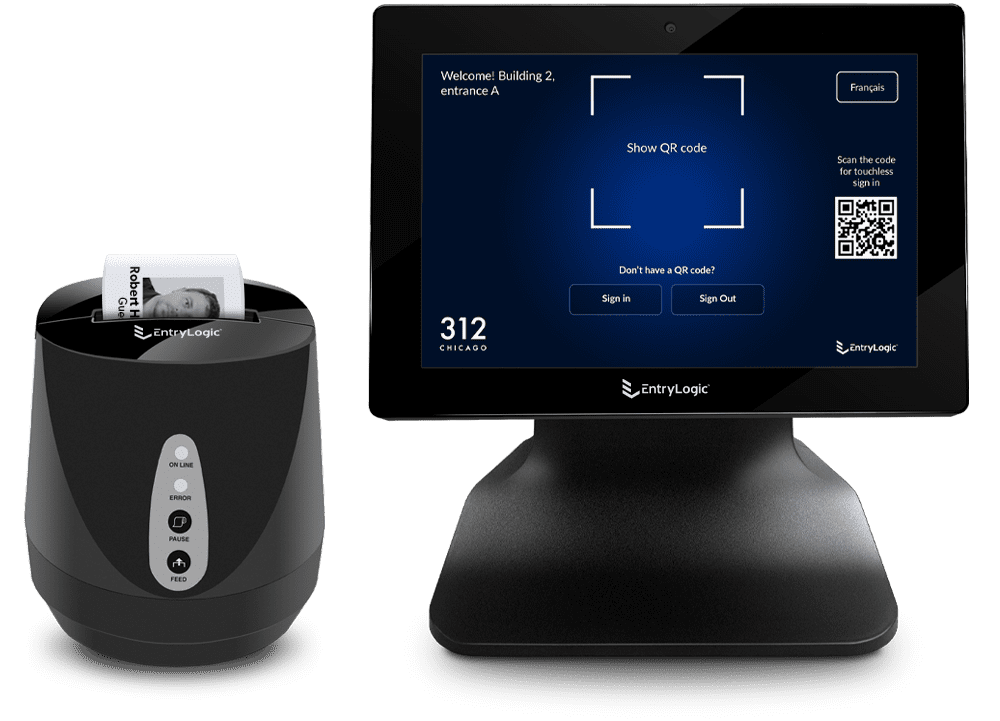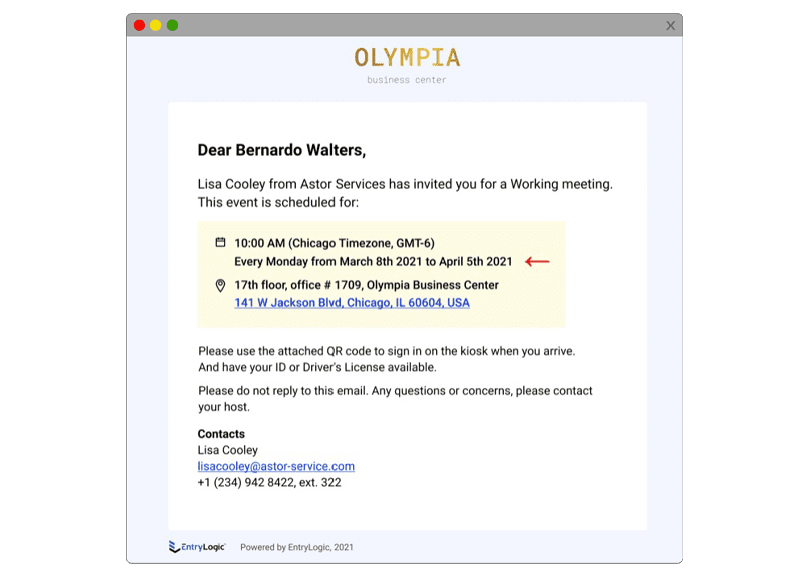 Pre-register Visitors
Pre-registering visitors with EntryLogic can significantly improve workplace security and streamline check-in. In advance of their guests' visit, hosts can enter all of the specific details. A meeting invitation with a secure QR code will be emailed to the guest. When guests arrive, they scan their QR code on the kiosk to sign in, greatly reducing check-in time.
Improve security and efficiency with real-time notifications
Reduce visitor wait times and improve lobby efficiency. Once the visitor's check-in is confirmed, their host is immediately notified via email and/or SMS of their guest's arrival.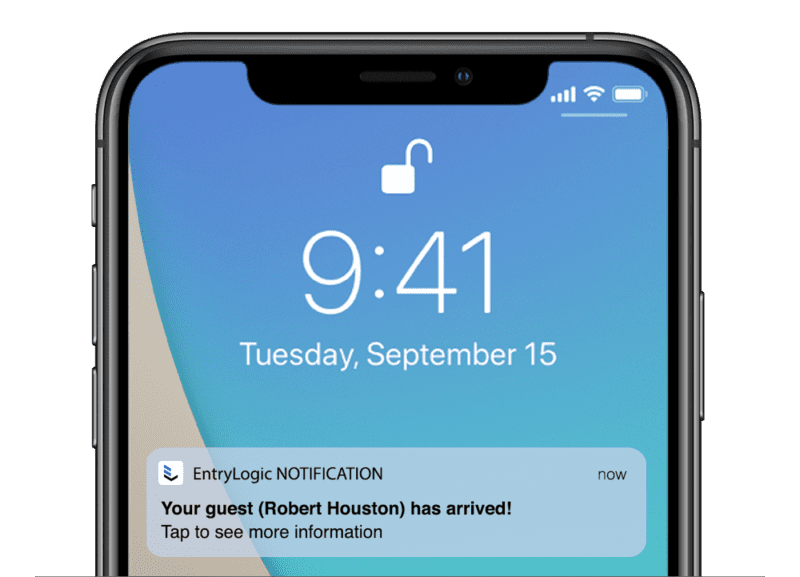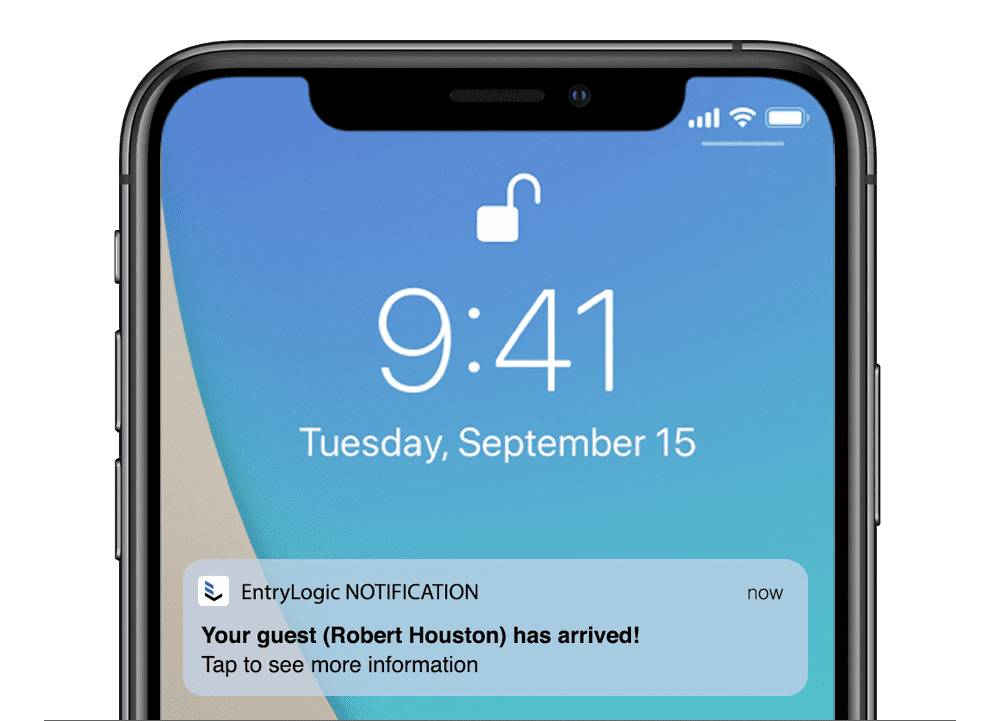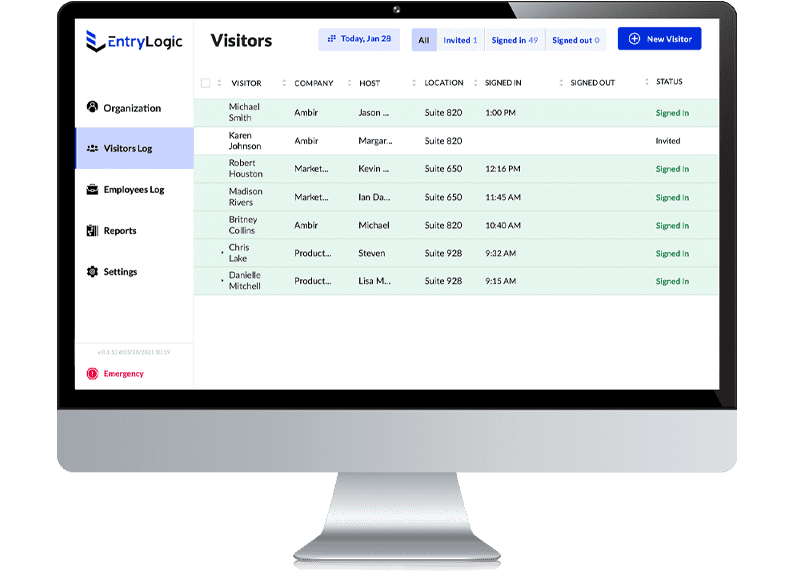 Complete visibility of everyone entering your facility
Visitor and employee logs provide efficient management of all visitors and enable your reception staff to instantly see everyone entering, exiting, or expected in your facility. Information across multiple entrances, tenants, or locations is consolidated into a single dashboard.
Discover a Streamlined Front Desk Experience
Try EntryLogic for FREE today or speak directly with one of our solution experts. The EntryLogic team is always available to discuss your business objectives and work with you on a solution to meet your needs, and provide the best option for your company.