Security and protecting your workplace is of the utmost importance in visitor management.
With our software, companies have the opportunity to present specific terms and conditions for entry during the visitor sign in flow. This enables companies to securely and consistently manage NDA's, releases, code of conduct, acknowledge health requirements, and other visitor terms to assist with regulatory compliance.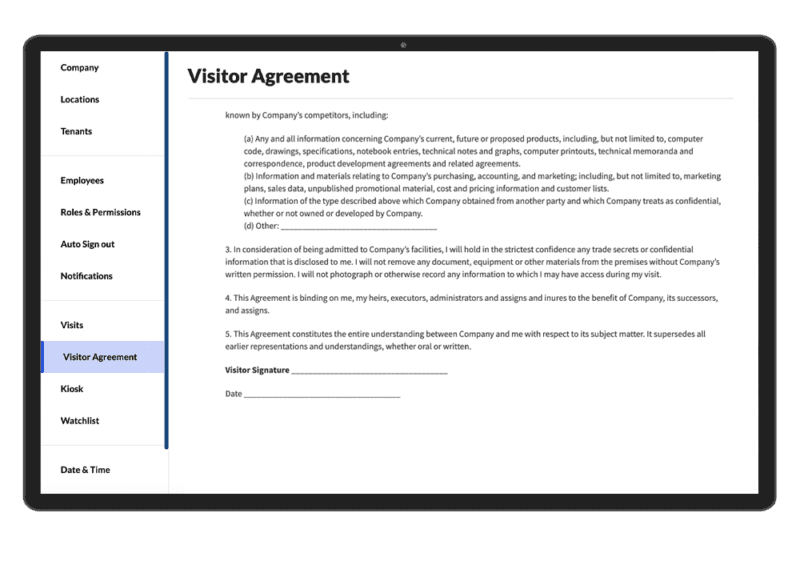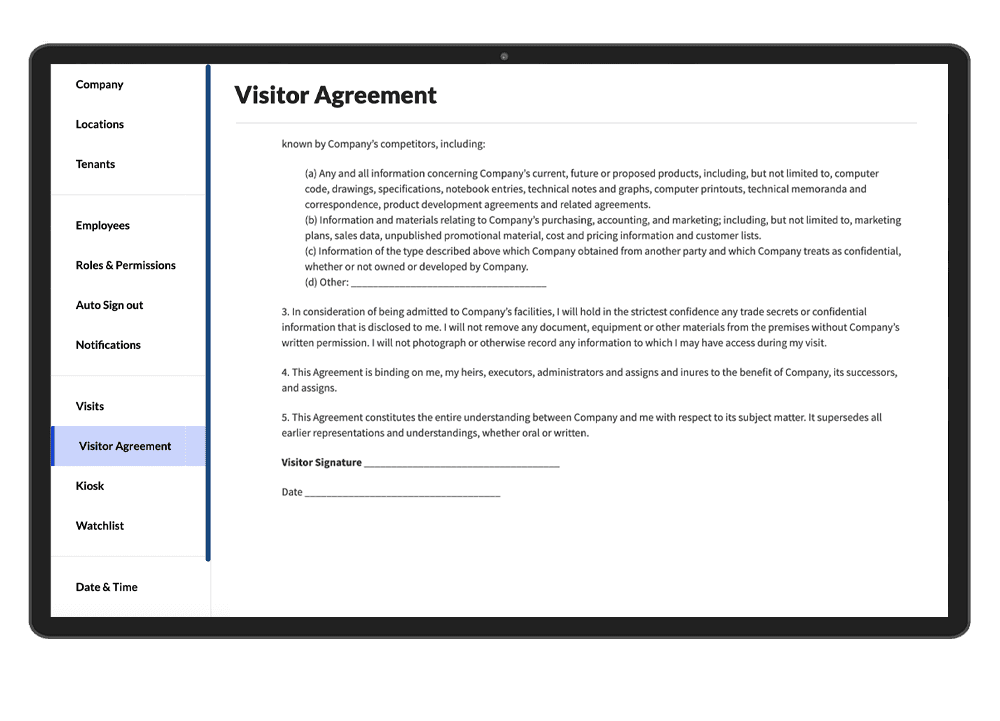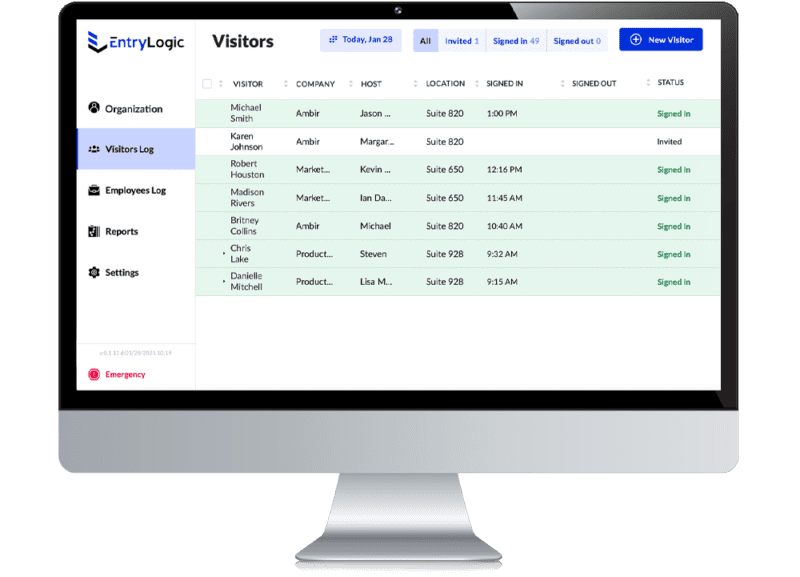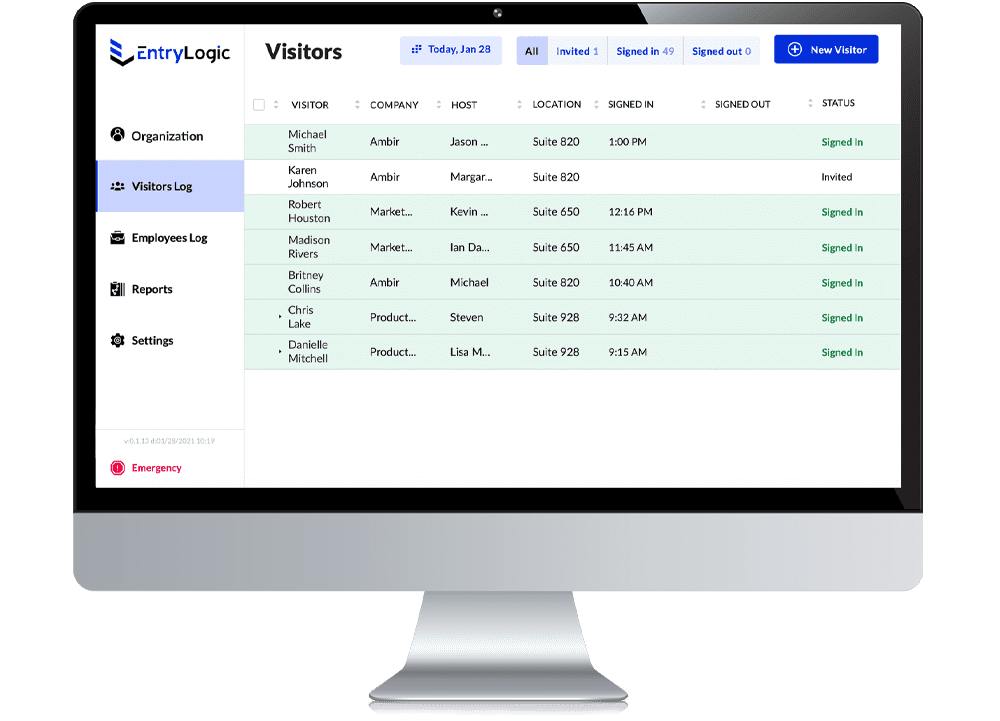 EntryLogic digitally records the visitors acceptance to these terms. This greatly simplifies and standardizes the communication and tracking of these important notifications. Visitors also have the option to have the agreement emailed to them upon acceptance.


All data is encrypted for ultimate privacy so visitors won't have to worry about any information being compromised or used for any alternative purposes.
Discover a Streamlined Front Desk Experience
Try EntryLogic for FREE today or speak directly with one of our solution experts. The EntryLogic team is always available to discuss your business objectives and work with you on a solution to meet your needs, and provide the best option for your company.