Being prepared and having the ability to instantly provide information at times of a building emergency is vital.
In the case of an emergency or evacuation, it is important that you have an accurate headcount of all those present and have the ability to quicky disseminate important information. With EntryLogic, you have the ability to instantly provide clear and consistent directions to all those impacted at the time of an emergency. Having an organized process and maintaining order during an emergency is critical.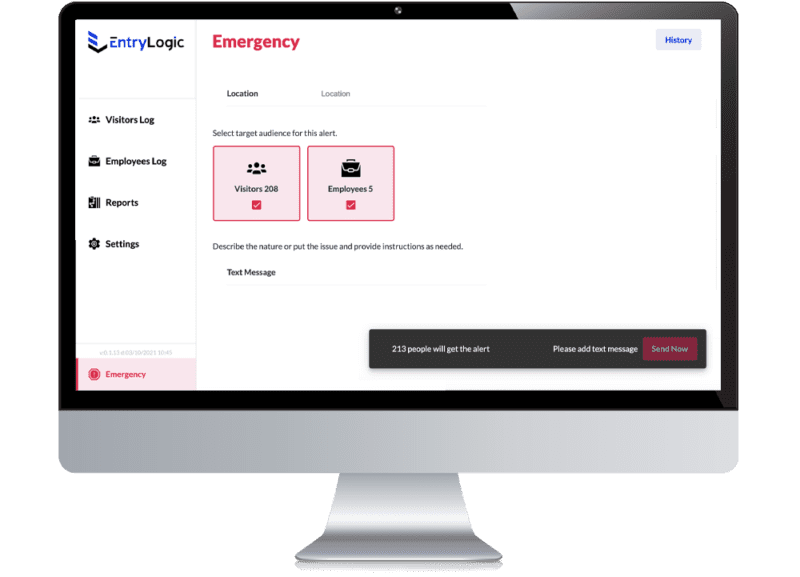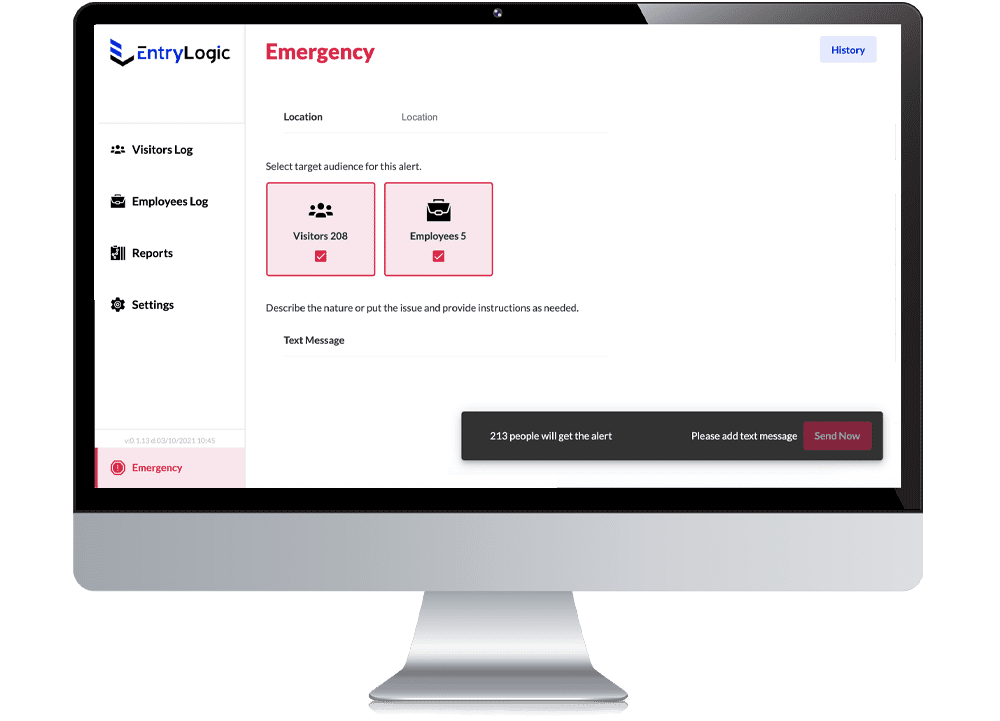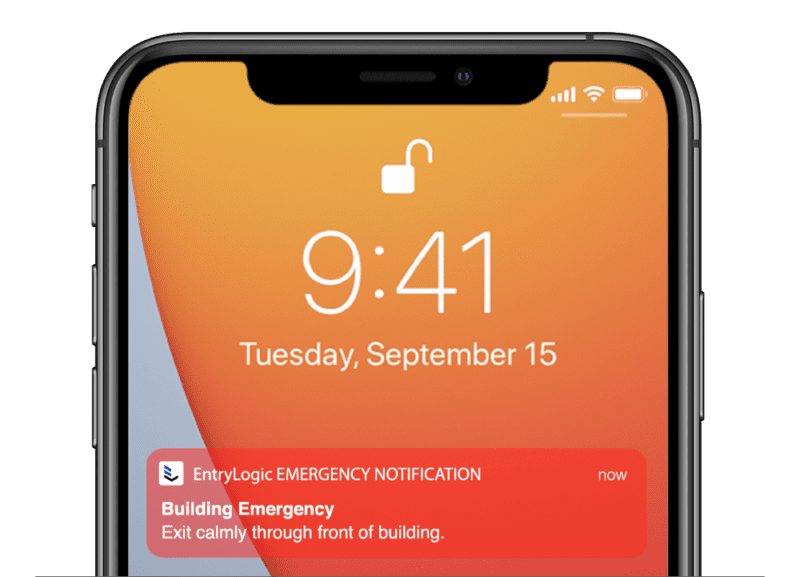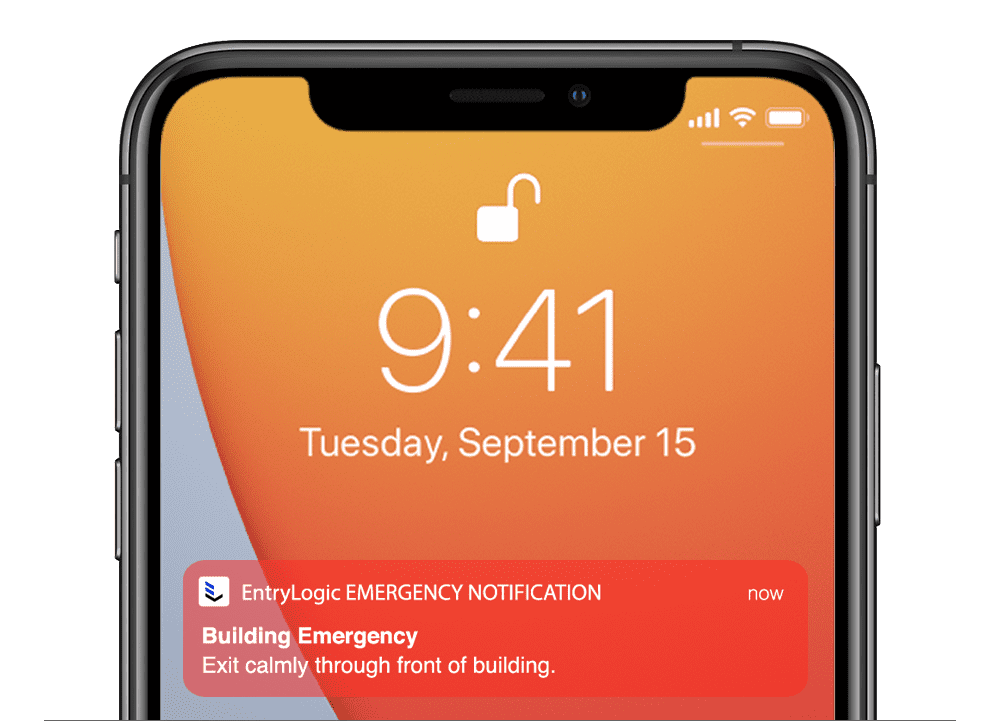 EntryLogic's push notification feature enables you to quickly alert individuals of the issue and provide clear and consistent instructions on how to proceed. This enables a safe and orderly response.
With EntryLogic visitor management software, all present employees and visitors at the time of the emergency event will be recorded ensuring everyone in your facility is accounted for. Administrators have the ability to access a detailed list of those present which can be used for roll call or to provide to first-responders if needed.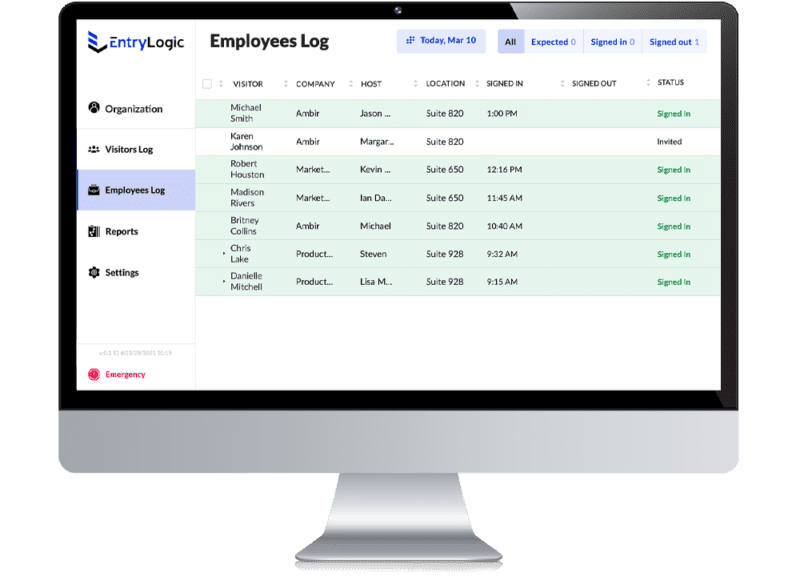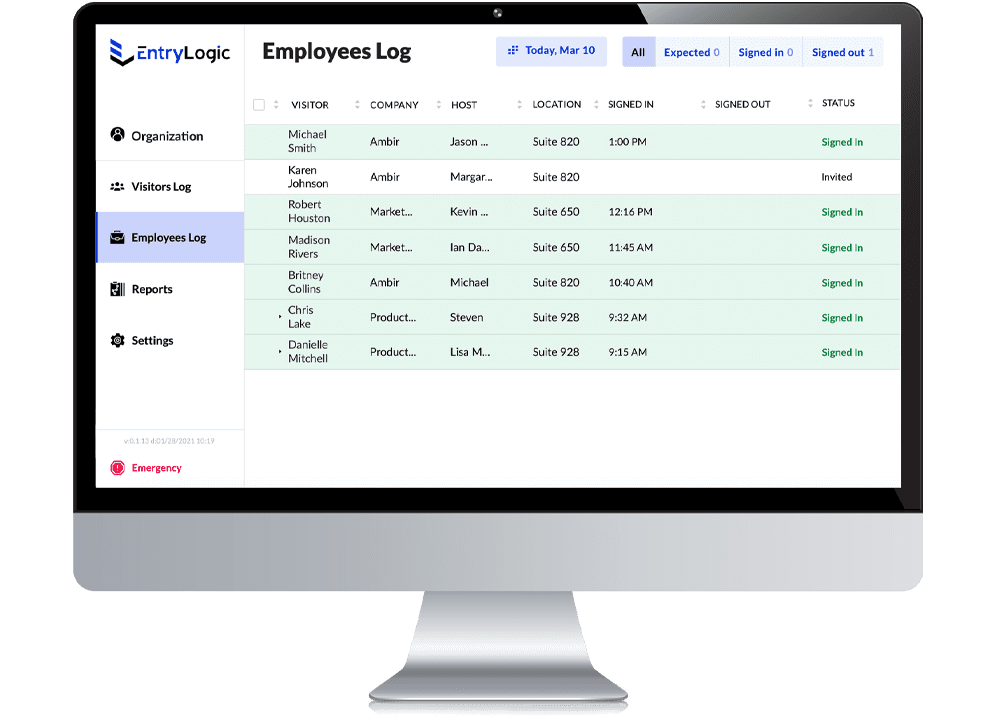 Discover a Streamlined Front Desk Experience
Try EntryLogic for FREE today or speak directly with one of our solution experts. The EntryLogic team is always available to discuss your business objectives and work with you on a solution to meet your needs, and provide the best option for your company.